This web site is maintained by Dodie E. (Smith) Browning
Lunch at the Smoke House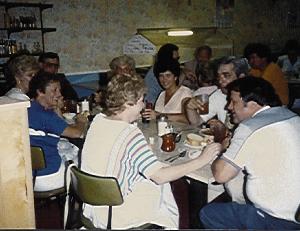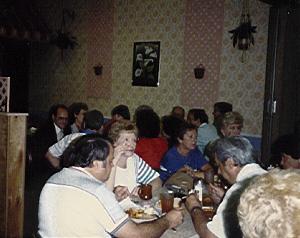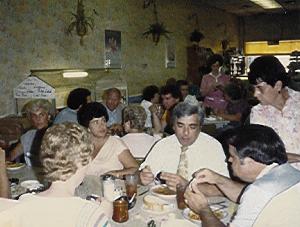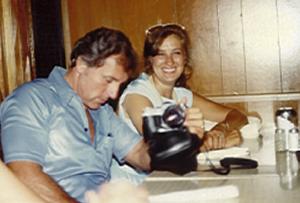 Barb took this picture and I took the one of Ron and Barb at the top of the page. Ron had been taking pictures for three days and fell asleep at lunch :) Ron and Barb have both gone home to be with the Lord. We love you and miss you. Your memories live on in our hearts.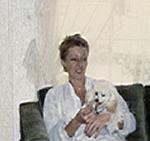 There was an inquiry (guestbook entry 46) asking if the little dog that I still have was the "same one"... Yep, Lynn babysat while we had lunch at the Smoke House in 1985. She is one of the few people I ever trusted to watch him! He has been to several class reunions. He is 16 now and his vet just simply calls him, "AMAZING." (I cropped the picture, Lynn, since you were in the middle of getting dressed when we imposed and Ron took the picture :)

How 'bout a hot dog? A cheese burger?
---
WILDCATS PLEASE SIGN Our Guestbook
WILDCATS PLEASE VIEW Our Guestbook
Be sure to PREVIEW and then SUBMIT when signing guestbook!
---