This web site is maintained by Dodie E. (Smith) Browning
DO YOU REMEMBER THESE CLASSMATES?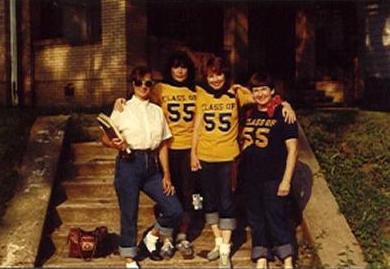 No wonder her daughter said she looked like a grasshopper in those glasses!
25 years can bring lots of changes, but the love grows deeper.
A salute to Omar
---
WILDCATS PLEASE SIGN Our Guestbook
WILDCATS PLEASE VIEW Our Guestbook
Be sure to PREVIEW and then SUBMIT when signing guestbook!
---