This web site is maintained by Dodie E. (Smith) Browning
Some "Published" Authors From Our Class
(From Here's How the school newspaper, 1953)
Contributed by Frances (Pierce) Hampson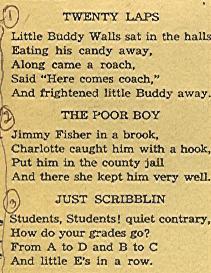 (Please note that in the 1950s, a roach was REALLY a roach :)
I think we can see why Frances never made the "big time" with her poetry.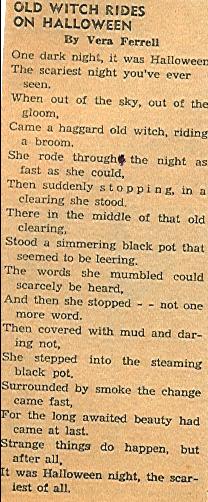 Remember these nicknames?
Article by Frances Pierce and Billie Sue Disco
Can you pass this test today?
CLASS FLOWER: FORGET- ME-NOT

CLASS MOTTO:
If the elevator to success isn't working, use the stairs!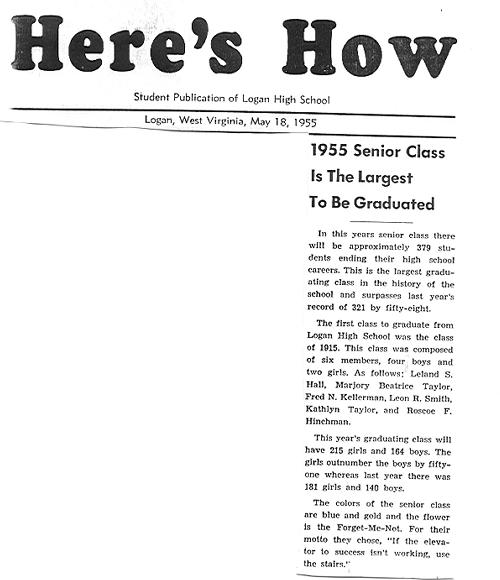 Article from the Bob Compton Collection

Some Kittens & Wildcats
---
WILDCATS PLEASE SIGN Our Guestbook
WILDCATS PLEASE VIEW Our Guestbook
Be sure to PREVIEW and then SUBMIT when signing guestbook!
---